It is very easy to add a new delivery directly to Parcel from any other app (e.g. email client or web browser). The instructions are slightly different depending on if you are using the iOS or the Mac version of the app.
To add a new delivery in iOS, tap and hold a tracking number and select "Share…" from the contextual menu:

After that select Parcel in the share sheet. Please note that you might need to scroll to the right end of the apps row and tap on "More" in the share sheet to enable Parcel in the list of your share extensions.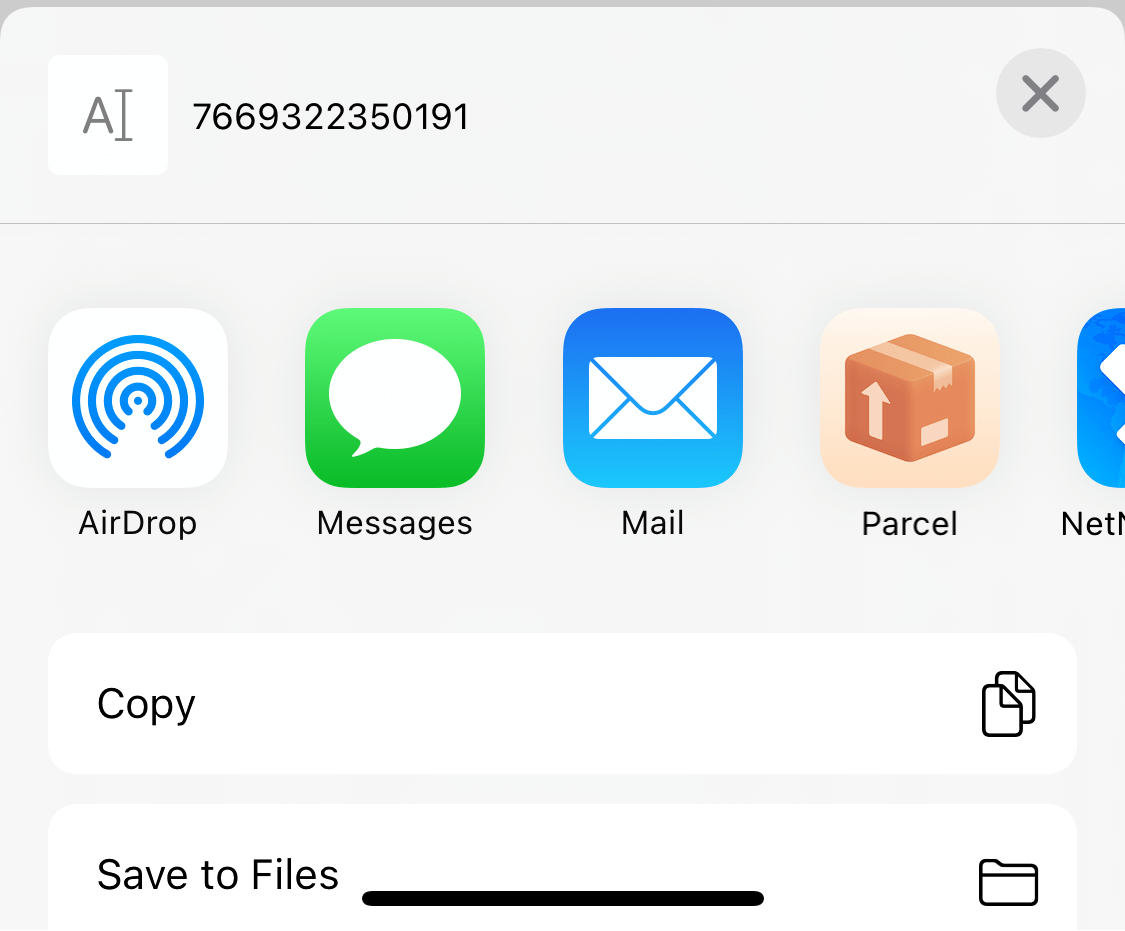 To add a new delivery in macOS, right click a tracking number and select Parcel in the "Share" submenu: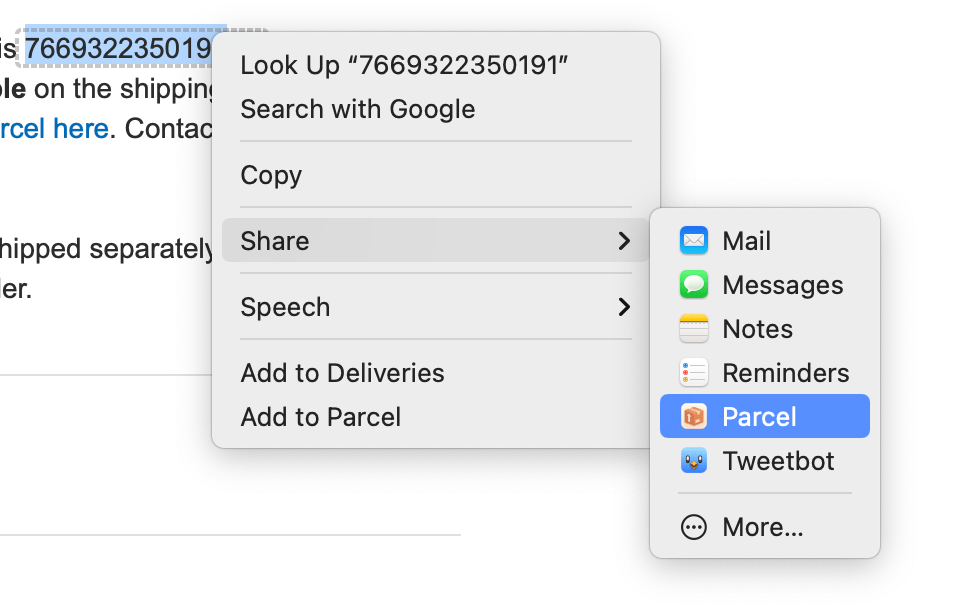 If you don't see Parcel there, you will need to open system preferences, open the "Extensions" section. Select "Share Menu" in the sidebar and enable "Parcel" in the list of share extensions.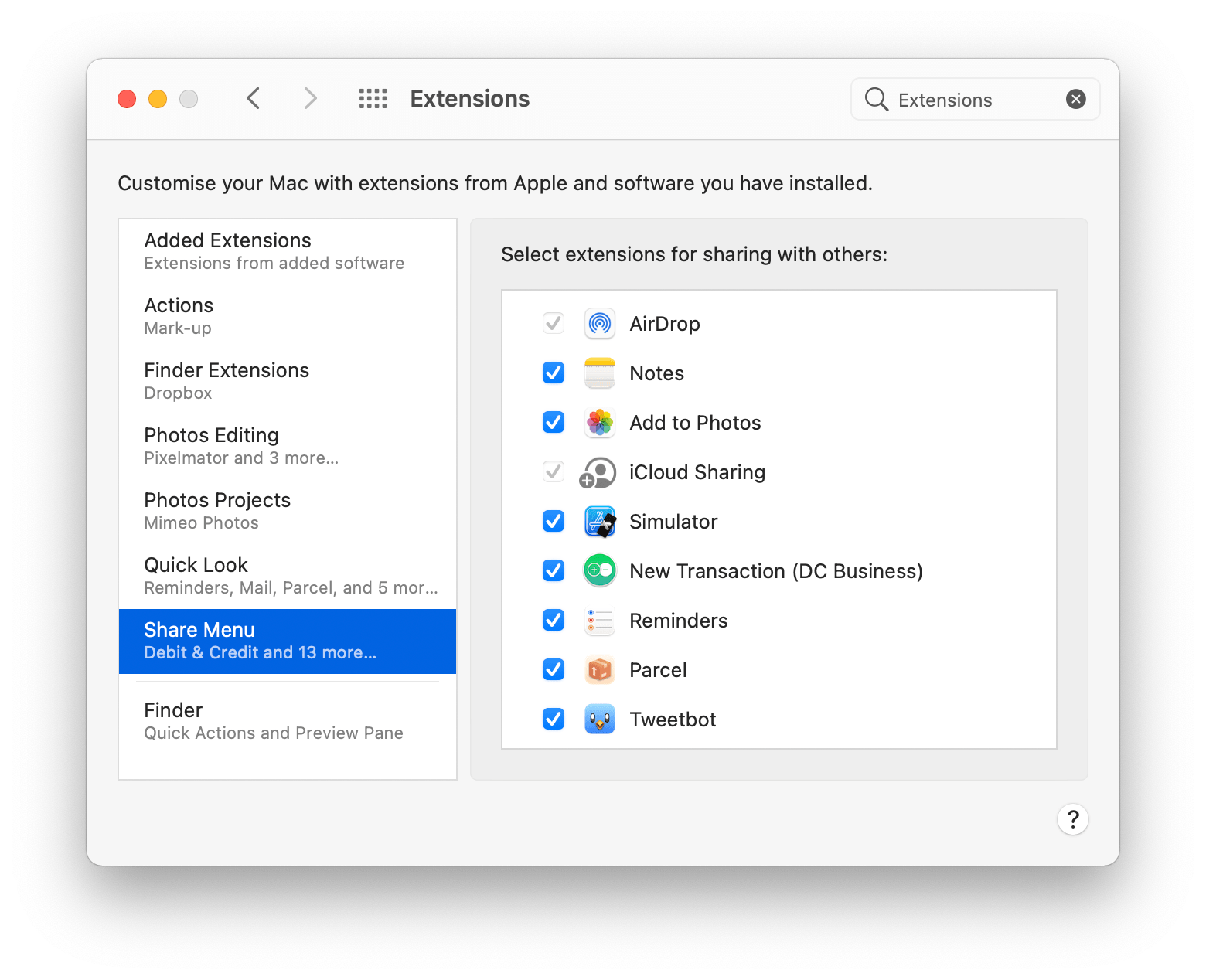 Support Articles Click here to read other support articles related to Parcel.
Contact Us Please feel free to contact support through the app settings in case if you have any questions.